Can a cell phone number be used by someone else?
Your Phone Number is Out There? What Can Someone Do With Your Phone NumberTable of ContentsThe Risk of Giving Out Your Cell Phone NumberSMS InsecuritySIM SwappingCan Someone Steal
Your Phone Number is Out There? What Can Someone Do With Your Phone Number
Table of Contents
The Risk of Giving Out Your Cell Phone Number
SMS Insecurity
SIM Swapping
Can Someone Steal My Phone Number?
How Do Scammers Get Your Phone Number?
How Much Info Can You Get From a Cell Phone Number?
11 Ways How Can Scammers Use Your Phone Number
What Steps to Take if Scammers are Using Your Phone Number
By David Lukic
Mar 23, 2021
With the steady flow of data breaches, your cell phone number is probably out there in the wild and on the dark web. Scammers use cell phones for various scams and fraud. The question is, what can you do about it?
The Risk of Giving Out Your Cell Phone Number
Just about everyone these days has a cell phone, and it has become intrinsically linked to our identity. Identity thieves are always searching for new ways to get your information and use it for identity theft or fraud.
The most significant danger of handing out your mobile device number is that it could fall into the hands of a cybercriminal and steal information from cell phone. With so much information available in public records and sold on the dark web from data breaches, your cell phone number could link you to a lot of other personal or sensitive information like logins, usernames, passwords, and more.
SMS Insecurity
A lot of apps are linked to your cell phone number also. Using two-factor authentication is great and keeps things safer, but if you have compromised phone number, then hackers have the keys to the kingdom. Some SMS systems are insecure and hackable. Therefore, someone would potentially get that special code that is texted to you from an app, and they could log into your account and change the password before you even realize what is going on. It's crucial to use end-to-end encrypted SMS platforms for all your communications.
SIM Swapping
SIM swapping is another danger where nefarious criminals use SIM cards linked to your phone to steal access to your phone number and carrier account. This type of danger is very real and scary and usually involves social engineering to trick the phone company representative. By having your cell number, a scammer could trick caller ID systems and get into your financial accounts or call financial institutions that use your phone number to identify you.
Once the scammer convinces your carrier to port out your number, you may never get it back. Scam porting is a big problem for phone owners.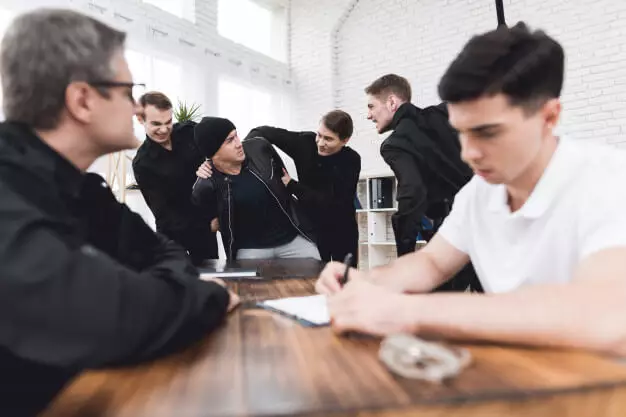 Can Someone Steal My Phone Number?
Yes. Your phone number is out there on the web in various locations. Scammers can use stolen cell phone numbers and use it for two-factor authentication codes and other access to all your texts, apps, and other online accounts, they could have your cell phone number hijacked and do it through SIM swapping. This is how it occurs:
First, they buy a burner phone and pop a new SIM card into it. They then call your wireless phone carrier and pretend to be you. If the hacker has enough information to convince the person, they may transfer your service and phone number to that blank SIM card and the new burner phone. Now your phone number has been stolen, and you aren't even aware of it. All your texts, phone calls, and 2FA codes will now go to the hacker's phone instead of yours. If you have access to bank accounts and other apps tied to your phone number, they will now have access to that stuff as well. Many location-based systems will think it's you just by the scammer calling from your phone number. If hackers get this far, they can then change all your passwords and lock you out of your own accounts. Very scary stuff.
How Do Scammers Get Your Phone Number?
One of the most common ways scammers get your phone number is through the many data breaches and treasure troves of raw data found and sold on the dark web.
Another way is by picking through your trash and grabbing an old bill with your phone number on it.
Using a people search site, someone could glean a whole lot of information on cell phone numbers, such as any criminal records, past addresses, social media accounts, arrests, warrants, court cases, relatives information, and more.
How Much Info Can You Get From a Cell Phone Number?
It's actually quite shocking how much information you can get from just a cell phone number. The list begins with your name and possibly address. Some other things might be:
Past addresses.
Relatives names.
Where you live.
Your assets and how much you paid for your house.
All your criminal records.
Driving records.
Legal issues (bankruptcy, liens, taxes, court cases, lawsuits, etc.).
Travel information.
Social media accounts.
Other online accounts.
Email addresses.
Vital records.
Deep web and dark web records.
Mugshots.
Professional licenses.
IP address.
VIN number.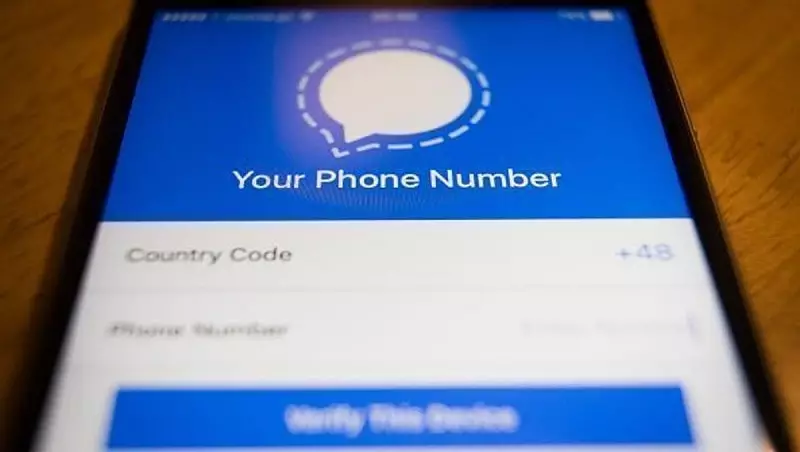 11 Ways How Can Scammers Use Your Phone Number
Unfortunately, the power of your phone number is immense, giving hackers and scammers a lot of options to do bad things. Some of the most common are:
Access your social media accounts.
Text message or contact your friends and family to scam them.
Spoofing your phone number and calling people you know to commit fraud.
Text phishing messages to your contacts - this is called "smishing."
Hijack your mobile phone number and take over your digital life.
Commit identity theft pretending to be you.
Access your online bank accounts or credit card accounts and take them over.
Use your number for robocalls.
Send phishing emails to your email account.
SIM swap to steal your phone number.
Access your voicemail.
What Steps to Take if Scammers are Using Your Phone Number
The best way to avoid this cybersecurity disaster is to prevent it from ever happening. However, if you suddenly find that scammers are using your phone number to commit fraud or scam others, you should take these immediate steps:
Contact your wireless service provider and report the abuse. Ask them to put a secondary password on your account so no one can take it over without the password.
Let your friends and family know that your number is being used in this way.
Stop giving your phone number out online and to anyone who requests it.
Stay clear of websites and apps that link to your phone.
Turn on two-factor authentication for all your accounts.
Get a phone number through Google voice which is not linked to anything else.
Never click on links in texts or email. Malware is often linked to text messages or email.
Use very strong passwords and never reuse them on multiple websites.
Use third-party authenticators when you can.
Update your security questions on all accounts including Gmail.
Do all you can to keep your phone number safe from hackers and identity thieves.


Share this article:
Facebook
Twitter
LinkedIn
Reddit
Pinterest
Share by Email
Table of Contents
The Risk of Giving Out Your Cell Phone Number
SMS Insecurity
SIM Swapping
Can Someone Steal My Phone Number?
How Do Scammers Get Your Phone Number?
How Much Info Can You Get From a Cell Phone Number?
11 Ways How Can Scammers Use Your Phone Number
What Steps to Take if Scammers are Using Your Phone Number
Scan Your Information for Breaches, Leaks & Exposures!
Name
Phone
Email
Username Please enter first namePlease enter last namePlease select stateScan Now   Please enter phone numberScan Now   Please enter email addressScan Now   Please enter usernameScan NowAbout the Author
David Lukic
David Lukić is an information privacy, security and compliance consultant at idstrong.com. The passion to make cybersecurity accessible and interesting has led David to share all the knowledge he has.https://www.idstrong.com/img/logo.pngIDStrong
Related Articles

How To Make Your IG Account Private
There are occasions when it makes more sense to have a private ig account. You might want to block ... Read More

Windows 10 Privacy Settings You Should Change Now
Privacy is a buzzword we hear a lot these days in the wake of data breaches, Wikileaks, and other ... Read More

How to Delete Your Facebook Account
It might seem absurd to some people who live on Facebook, deleting your Facebook account. But, man ... Read More

How to Change Network From Pubic to Private On Windows
Privacy has become a major concern for many of us after reading about all the data breaches, hacki ... Read More
Latest Articles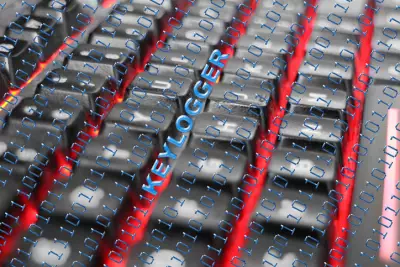 New Keylogger is Transmitted Through PDFs
A keylogger is infecting computers through harmful PDF files. The snake keylogger centers on an email campaign that sends PDF files and other files from Microsoft Word programs.Read More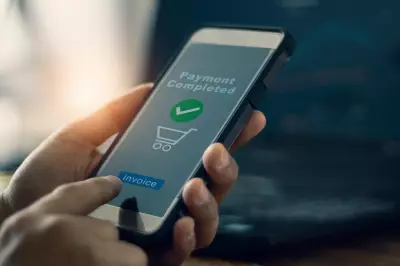 Bug Might Allow Thieves to Steal Money from PayPal Accounts
The failure to quickly patch a bug might empower online criminals to steal money directly out of the accounts of PayPal users.Read More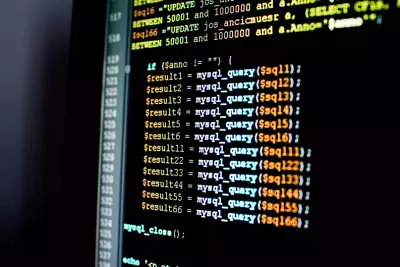 What is SQL Injection (SQLi) Attack and How to Prevent It
Cybersecurity is a significant area of focus in technology, regardless of use and industry. Achieving security in applications and across networks is essential for individuals and businesses alike.Read More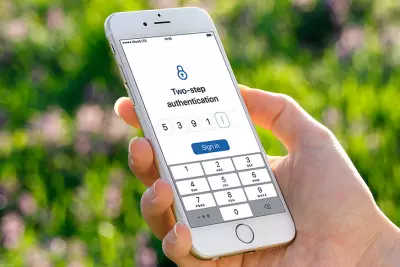 Multi-Factor Authentication: Why It Works
Devices like smartphones have moved from a luxury to a necessity in our lives; many of us rely on our phones to store important information like passwords, bank account logins, and other personal data.Read More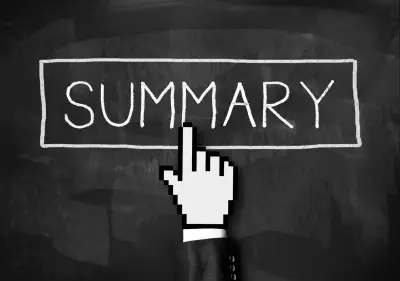 Weekly Cybersecurity Recap May 20
The digital landscape is becoming more treacherous as the new year takes shape. Check out the news headlines, and you will find mention of ransomware, phishing, malware, and more.Read More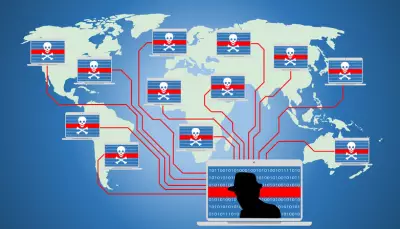 Windows and Linux in Crosshairs of Botnet
A botnet referred to as "Sysrv-K" is targeting computers that run on both Windows and Linux operating systems. According to researchers with Microsoft, the botnet uses bugs within a Spring Framework and WordPress plugins.Read More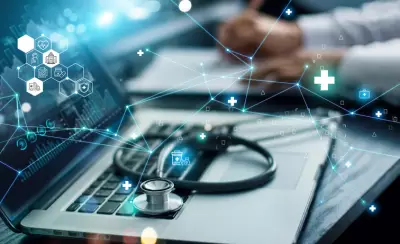 Healthcare Company Suffers Data Theft as a Result of AvosLocker Attack
The ransomware as a service specialist AvosLocker insists it is responsible for yet another healthcare facility attack. If the allegation is true, AvosLocker has successfully stolen data from CHRISTUS Health in Texas.Read More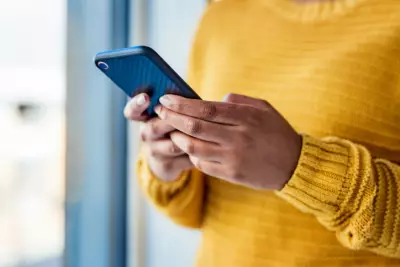 iPhones are Susceptible to Outside Access Even When Off
Attention iPhone users: your phone might be susceptible to hacking attacks even when in the off mode. Powering down the device still allows the NFC, Bluetooth, and UWB to remain functional.Read More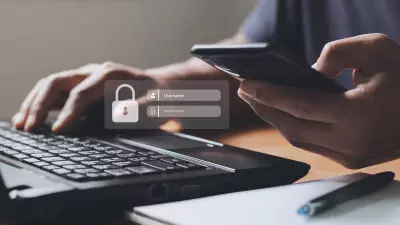 Microsoft Patch Updates Might Spur Authentication Problems
If your computer is experiencing authentication errors or problems with its Windows operating system, there is a chance it is the result of a Microsoft patch.Read More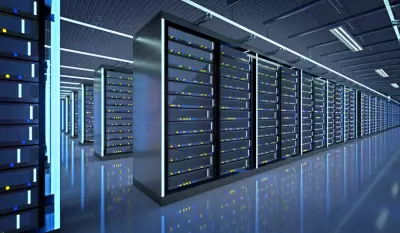 MSPs Warned of Online Attacks
Some of the world's top information technology managed services providers, or MSPs for short, have been warned of potential upcoming web-based attacks.Read More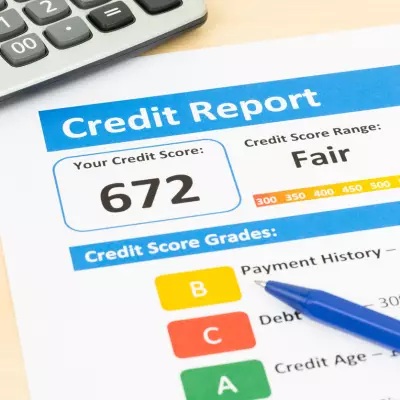 How Often Should You Check Your Credit Report?
A credit score is an important measure of an individual's creditworthiness and is relied upon by many parties. Banks, lenders, car dealers, landlords, and even potential employers may require pulling your credit before proceeding with key steps.Read More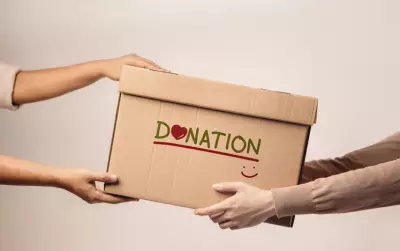 All You Need to Know About Charity Fraud
Americans can be very generous people: we donate more than $470 billion to charities annually. In this way, we are doing what we can to alleviate the suffering of others who are victims of natural disasters, famine, poor opportunities, joblessness, and lack of nutrition.Read More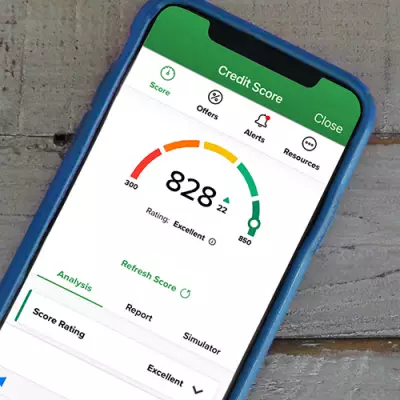 Debunking Myths About Credit Scores
A credit score is a number associated with your personal money management history. Each adult who has had a credit card, a loan, or a bank account usually has a credit score.Read More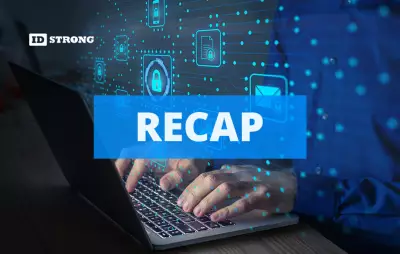 Weekly Cybersecurity Recap May 13
As we transition to the second half of the year, it is becoming increasingly clear that digital attacks arenotslowing down in the slightest.Read More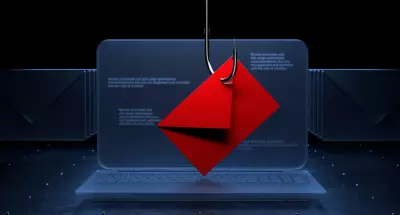 National Health Service Email Inboxes Used for Illegal Email Transmission
More than 1,000 phishing emails have been sent from the inboxes of National Health Service employees. The National Health Service, or NHS for short, is based in the United Kingdom.Read More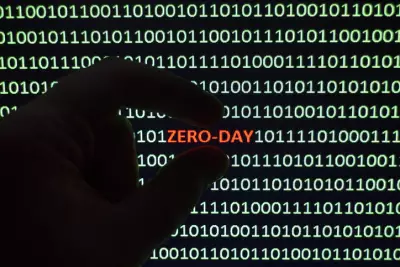 Microsoft Heightens Awareness of Zero-Day Bug
Microsoft is in the news for implementing a patch to combat the exploitation of an active zero-day bug. The patch in question also contains important fixes for several weaknesses within the cloud environment infrastructure.Read More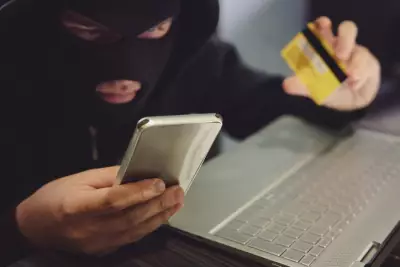 Malware Families Prynt and Saintstealer are on a Stealing Spree
The use of malware designed to steal computer users' information, including login credentials and system information, is rising.Read More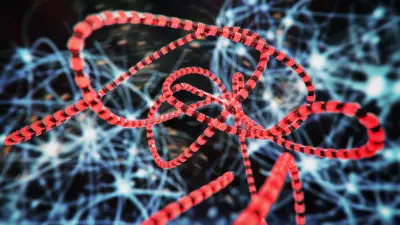 Wormable Malware Zeroes in on Windows Installer
A new form of malware that functions with USBs is targeting Windows installers. The wormable threat is sometimes referred to as Raspberry Robbin.Read More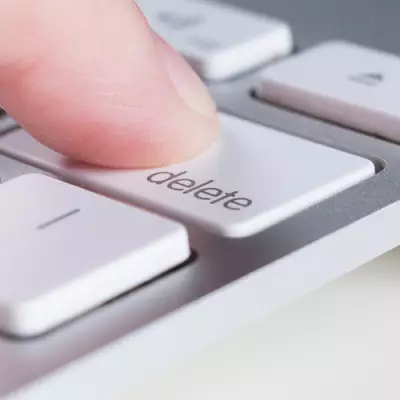 How To Safely and Securely Erase Hard Drives, Laptops and Smartphones
In an experiment to test the security of obsolete electronic devices, "Which? Computing Magazine" purchased 8 used computers off of eBay to see what residual data they could find.Read More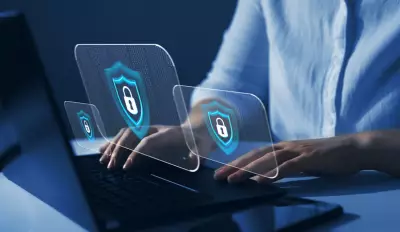 Breach at Illuminate Education Impacts Student Data
A massive digital security breach at Illuminate Education has put students' sensitive information between the ages of 5 and 18 at risk.Read More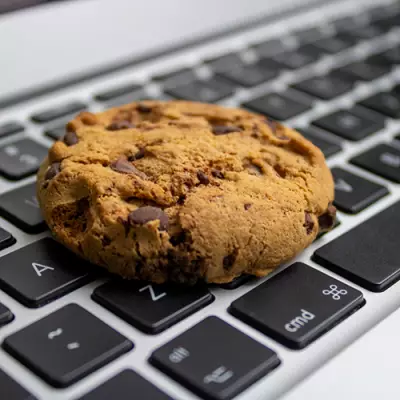 What are Computer Cookies, and Are They Considered Malware?
A lot goes on behind the scenes when you're browsing the internet on your computer or mobile device. Much of the activity comes from cookies, which are devices that collect data on your browsing history.Read More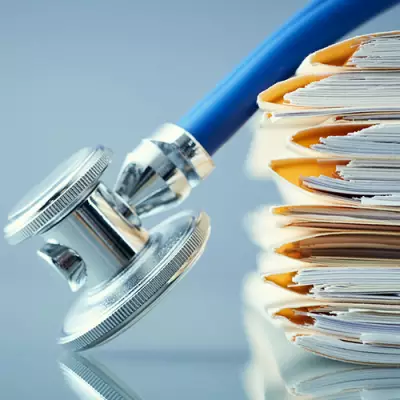 What To Do if Your Medical Records Are Stolen?
Despite the healthcare industry's continuous efforts to minimize cybercriminal activity, cyber-attacks continue to plague it.Read More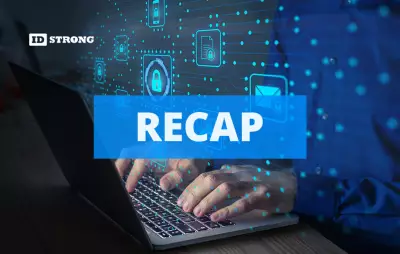 Weekly Cybersecurity Recap May 6
We are only four months into the new year, and cyber-attacks are soaring to record levels. As detailed below, businesses in all sectors are enduring digital offensives ranging from hackers transmitting ransomware to those embedding malware, conducting phishing scams, launching DDoS attacks, and more.Read More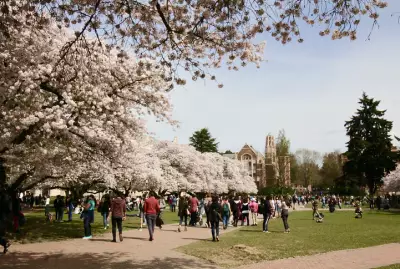 Ransomware Attack Causes Community College to Suspend Classes
Kellogg Community College hassuspended classesat its five campuses after being targeted by a nasty ransomware attack. The ransomware offensive affected nearly 9,000 students at the college's campuses in Hastings, Albion, Battle Creek, Fort Custer Industrial Park, and Coldwater, Michigan.Read More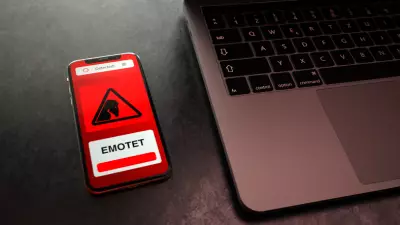 Emotet Malware Attacks Have Returned
The Emotet botnet is back and more powerful than ever before. The botnet is employing a different method for delivery when compromising computers that operate with Windows.Read More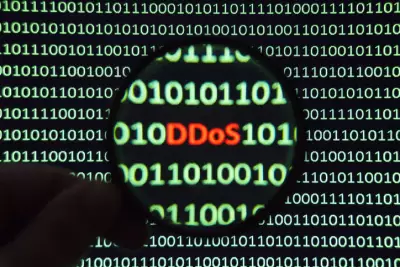 DDoS Attack With 15 Million Requests per Second Thwarted
Cloudflare, a digital security specialist, is in the news for stopping a record-setting DDoS attack. The DDoS attack in question transmitted an incredible 15 million requests each second.Read More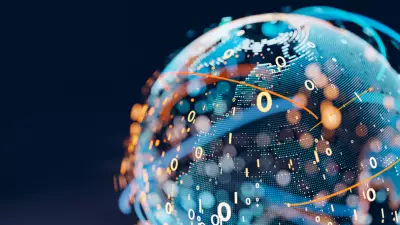 Important Statistics and Insights from Constella Intelligences Digital Security Report
Constella Intelligence's latest report on digital security highlights the ever-growing threat of ransomware, malware, phishing, and a slew of additional cyber threats.Read More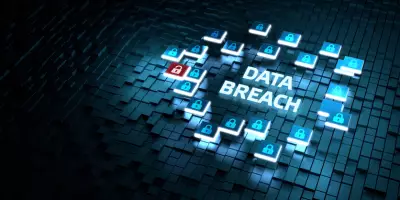 Latest Constella Intelligence Report Shows Breach Economy is Expanding
The statistics and trends highlighted in the latest Constella Intelligence report indicate the number of digital breaches is increasing as time progresses.Read More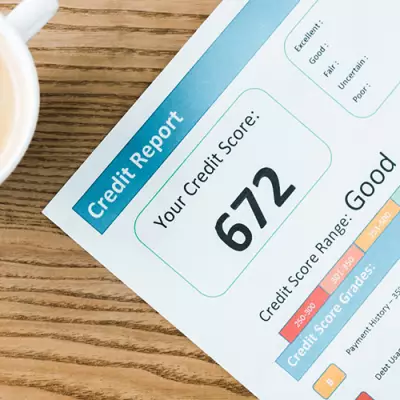 How to Read Your Credit Report
Your credit report is a reflection of your financial health. It's essential to understand your credit report to manage your financial health.Read More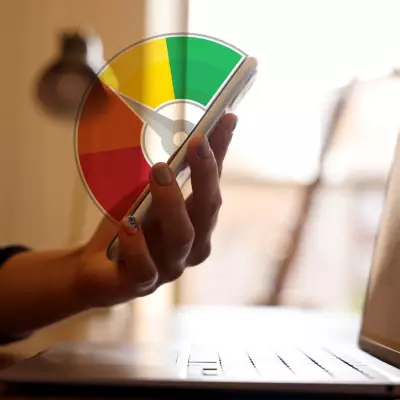 FICO 8 vs VantageScore 3.0: Important Differences You Should Understand
Two types of credit scores exist that determine whether someone is creditworthy. FICO Score and VantageScore both use a credit range of 300 to 850.Read More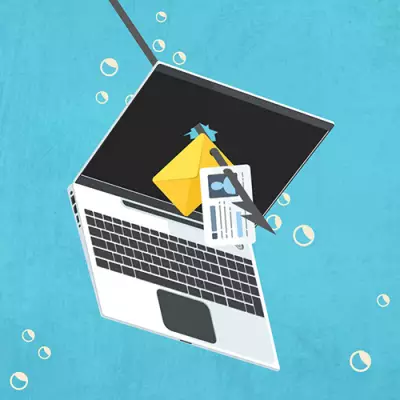 Spear Phishing: What is it and How Can You Avoid it?
Spear phishing is unlike other forms of phishing. These cybercriminals collect personal information to create elaborate scams.Read More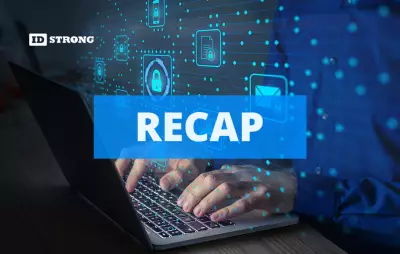 Weekly Cybersecurity Recap April 29
Digital attacks are on the rise as we transition to the first week of May. Though the weather is warming, cybercriminals are remaining within the comfy confines of home, infiltrating one network after another.Read More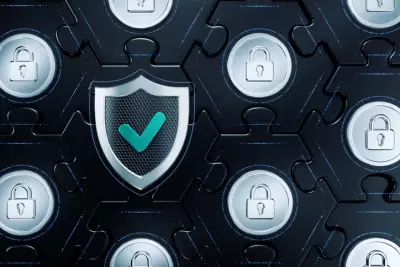 GitHub Breached With the use of Stolen Tokens
Digital criminals have breached dozens of repositories used on GitHub. The attack was performed with stolen tokens. The tokens in question are "OAuth" tokens.Read More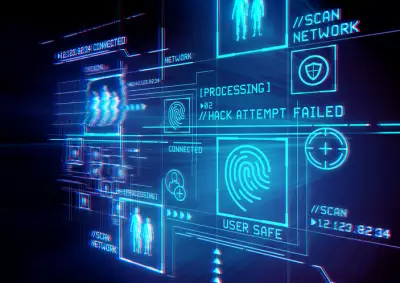 Bug in NPM Empowers Hackers to Transmit Malware
Hackers are exploiting an NPM bug to send malware that appears to be harmless packages. The bug in question is referred to as a "logical flaw" by those in the digital security community.Read More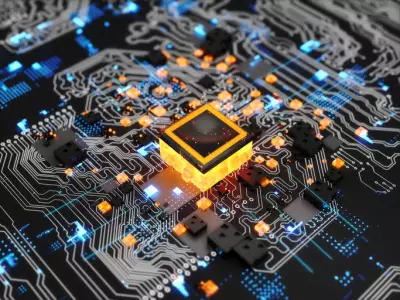 Hackers Might be Monitoring Millions of Android Devices
Check Point, cyber security specialists based in Israel, reports flawed chipset bugs in Android smartphones have created an opportunity for digital criminals to perform comprehensive spying.Read More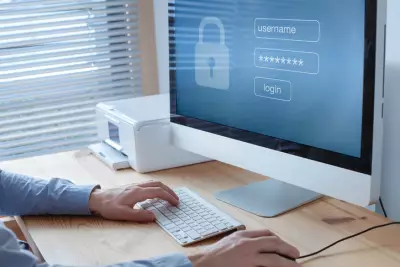 Jira Authentication Problem Spurs Atlassian to Create a Patch
Atlassian is providing users of Jira with a digital security patch. The patch is in response to the identification of a flawed authentication bypass process.Read More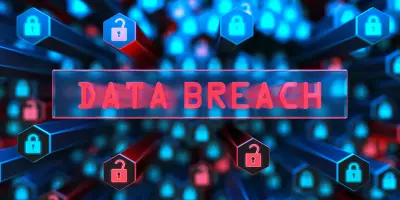 T-Mobile Suffers Data Breach
T-Mobile has been hacked again. This time, Lapsus$ hackers are responsible for the attack. Here is a quick look at T-Mobile's latest digital security breach details.Read More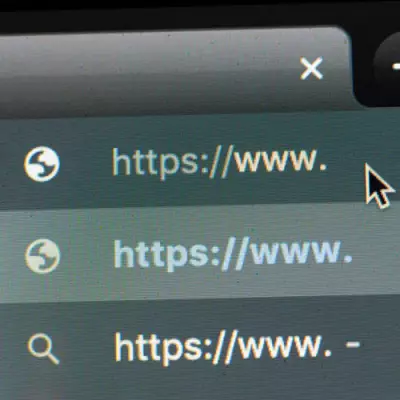 Typosquatting vs Cybersquatting What's the difference between Them?
There are more and more cybersecurity risks arising every day. Companies and institutions need to be aware of them and develop policies to prevent cybercrime.Read More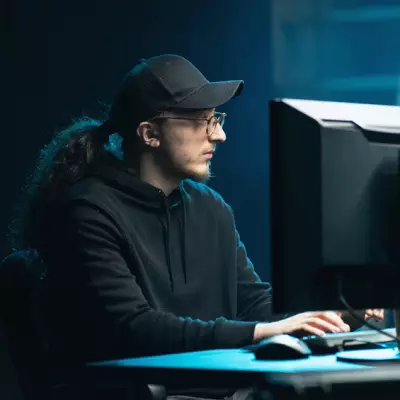 What Is Ethical Hacking and How Can It Protect You Against Threats?
Hackers have a bad name, and for good reason. Hacking is unauthorized entry into computer systems and software, often by breaking in through system vulnerabilities.Read More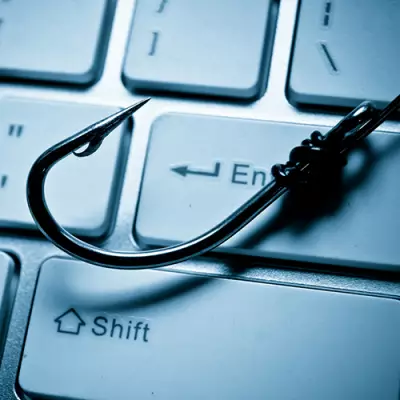 What is a Whaling Attack (Whaling Phishing)?
Cybercriminals who carry out whaling (phishing) have become savvier with their disguises. They have engineered methods to make these attacks even more effective, and at times they may hide behind known and trusted people and organizations.Read More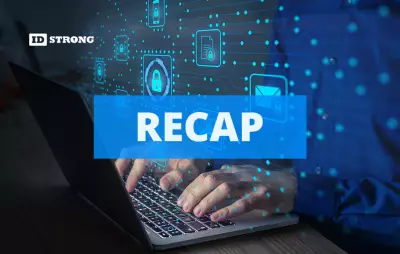 Weekly Cybersecurity Recap April 22
From ransomware attacks to phishing scams, spyware, malware, and beyond, businesses in the United States and elsewhere were slammed by digital offenses of every type in the third week of April.Read More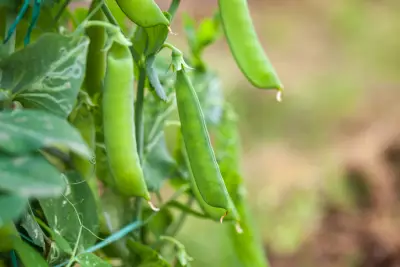 DeFi Specialist Beanstalk Farms Loses $184 Million in Hack
Beanstalk Farms, one of the DeFi industry's most promising businesses, was recently hacked. DeFi is short for decentralized finance.Read More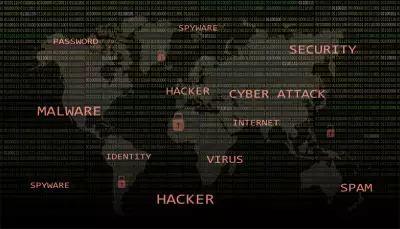 NSO Spyware Infects United Kingdom Government Computers
The NSO Group has placed spyware on computers, servers, and networks used by the United Kingdom's federal government. To be more specific,the spywarecompromised the computing equipment used by the UK Prime Minister's office.Read More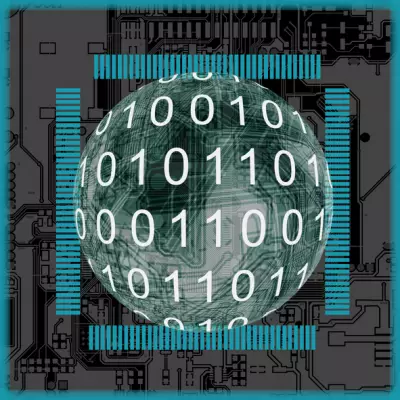 Millions of Laptop Computers Affected by Lenovo UEFI Firmware Flaws
Vulnerabilities in Unified Extensible Firmware Interface (UEFI) firmware have put Lenovo laptop computers at risk. A total of three UEFI security flaws have been identified in Lenovo laptops sold to consumers.Read More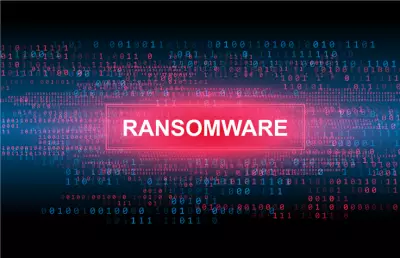 Zegna Menswear Operations Hindered by Ransomware Attack
The popular Italian menswear brand Zegna was recently hit by a ransomware attack. RansomExx hackers illegally accessed and leaked the company's accounting data to the web.Read More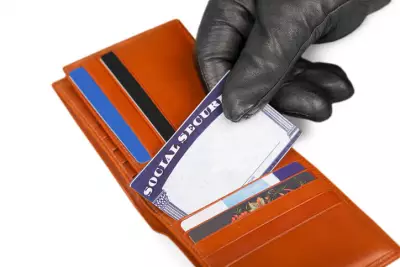 SSN Theft: What to Do if Your Social Security Number Is Stolen?
A stolen social security card could be devastating. Not only could someone use your social security number (SSN) to impersonate you, but it could also result in identity theft and financial fraud.Read More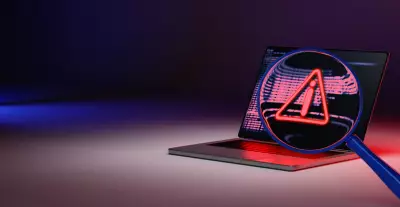 Lazarus Hackers Responsible for Million Axie Infinity Attack
The Lazarus hacking collective has been identified as the digital miscreants responsible for the $500+ million hack of Axie Infinity.Read More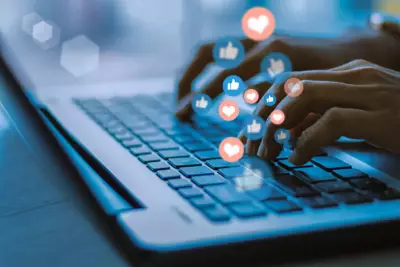 What is Online Reputation Profile & How to Manage It?
Just about everyone is online these days, which means you have an online presence and a reputation. Whether or not you know it, your name and information are out there, and people will form an opinion when they see it.Read More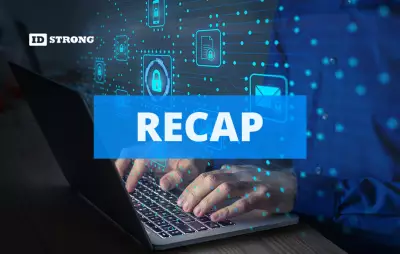 Weekly Cybersecurity Recap April 15
The week has gone by and had its fair share of digital attacks. Search Google's News section for "digital attacks" or "cyber-attacks" in the previous week, and you will find at least one story of a digital attack published nearly every single hour of the day going back several months. Read More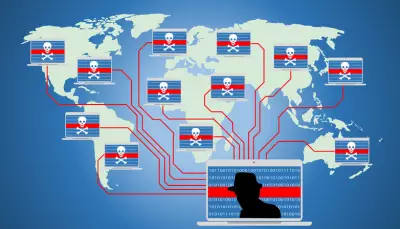 Microsoft Acknowledges Threat of ZLoader Criminal Botnet
AZLoader botnethas been wreaking havoc across the world. Microsoft recently highlighted the botnet's global operation to halt its progress.Read More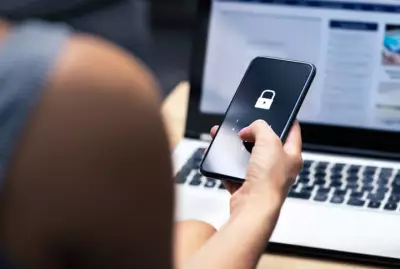 Internet Privacy & Security: How to Protect Your Digital Privacy
Most of us spend our lives online for work and play. However, spending so much time online puts us at risk of internet privacy issues.Read More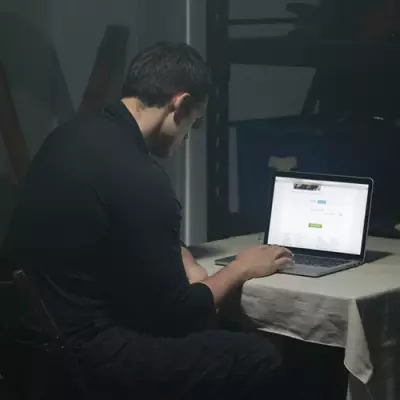 What is Cyberstalking and How to Protect Yourself from Cyberstalkers
What is Cyberstalking? Cyberstalking is a crime where someone stalks a person using digital platforms such as text messages, email, social media, phone calls, forums, and other online technologies.Read More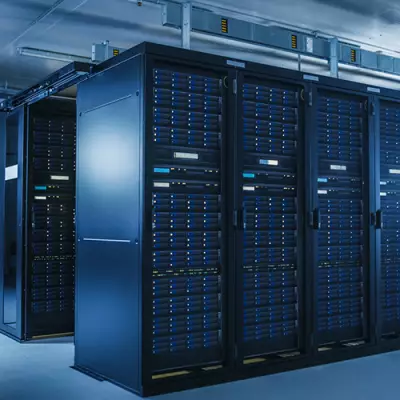 The Security Risks of Cloud Computing
Most people who use the internet have some of their data "in the cloud. " But what is cloud storage? It sounds like a space-age concept, but it simply means the data is off-site, on servers elsewhere.Read More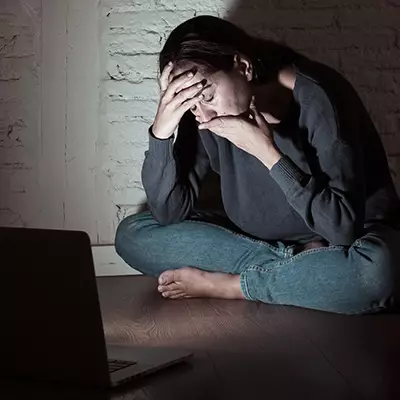 What is Doxing and How to Avoid Getting Doxxed
The internet has proven to be both a friend and a foe. One peculiar thing about it is that often users need to reveal personal information before accessing most of its features.Read More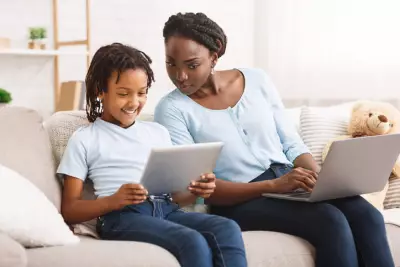 Family Identity Theft: What to Do If a Family Member Steals Your Identity
Becoming a victim of Identity theft by a stranger is bad enough, but it can be devastating when you find out someone you know, and trust has betrayed you for their own financial gain.Read More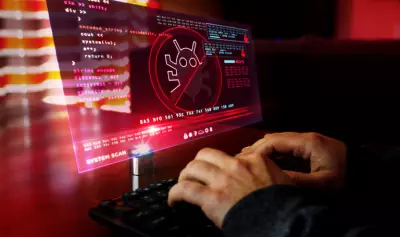 Microsoft Reveals Tarrask Malware Threat to Windows Computers
Microsoft's digital security team is shining the spotlight on Tarrask malware. The new malware from China targets computers that run Windows operating systems.Read More
BlackCat Ransomware Attack Hits Florida International University and Betting Company
Darkfeed, a platform that monitors the darknet, recently revealed that BlackCat ransomware hackers stole in excess of one terabyte of information from Florida International University.Read More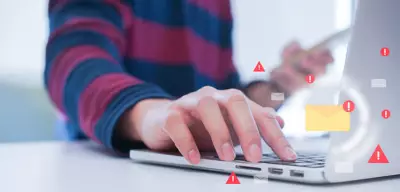 E-mail Breaches: How to Detect and Prevent
Breach of your e-mail account may not sound all that critical, but it can devastate your digital life. If someone gains control of your e-mail account, they could gather other sensitive information for fraud or identity theft.Read More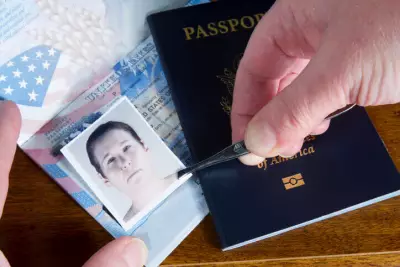 Lost or Stolen IDs: Complete Guide on What to Do
Losing your ID or having it stolen can be a stressful situation. Thankfully, you can take steps to protect your private information, and if your identification is stolen or lost, you can quickly replace them and minimize the damage.Read More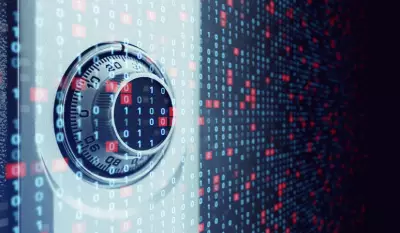 Google Warns of Hack That Takes Control of Android Phones and Bank Accounts
Google's digital security team is warning Android phone users of a new hack that can obtain control of phones in mere seconds.Read More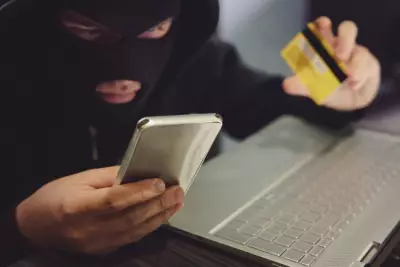 Cybersecurity Specialists Warn of Lightning and FFDroider Malware
Digital security professionals are going out of their way to warn businesses and everyday computer users about two forms of malware that steal information.Read More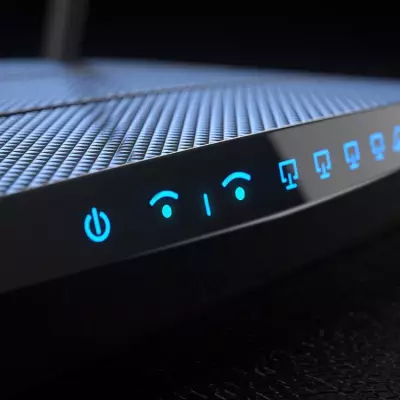 What is ISP Tracking and How To Prevent It
If you thought your online activity was private, you're wrong. Your Internet Service Provider (ISP) constantly monitors your internet activity.Read More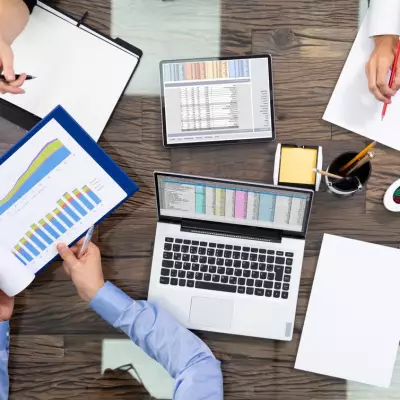 Risks When You BYOD: How to Protect You and Your Companys Data
With remote and mixed working arrangements becoming more common, companies are becoming aware of the many benefits and risks of BYOD (Bring Your Own Device).Read More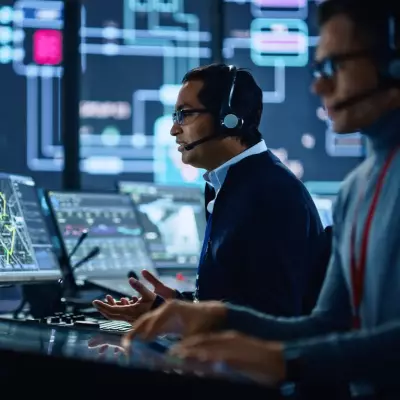 What Does Cyber Insurance Cover?
There are numerous types of cyber-attacks, and they are an increasingly significant problem for all organizations. Many of these companies obtain cyber risk insurance to protect against some of the impacts of an incident.Read More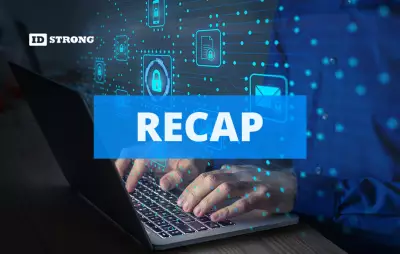 Weekly Cybersecurity Recap April 8
Digital security is squarely in the spotlight as the world is increasingly on edge during Russia's war against Ukraine. The federal government has warned of potential cyber-attacks here at home.Read More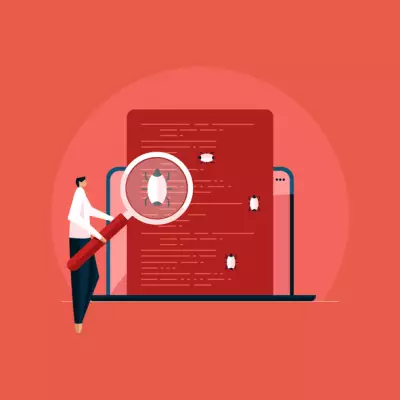 Bugs in SpringShell and Spring Cloud Need Patches
Bugs within SpringShell and Spring Cloud are spurring the need for patching. The push for patching is the result of proof-of-concept exploits.Read More
Credit Restoration: How to Fix Your Credit
Credit is an essential part of your life whenever you need financing for important things like loans, cars, and houses. Therefore, every American should understand what credit restoration is and how it works.Read More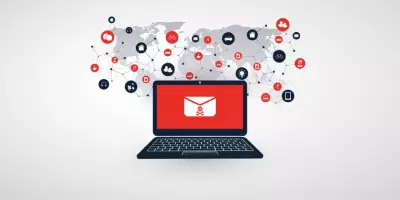 Russian Botnet Disrupted Before Weaponization
The United States has successfully thwarted a Russian botnet before it could cause widespread havoc. The news was revealed during a press conference on Wednesday.Read More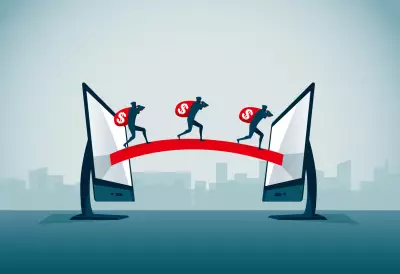 DeFi Platform Hacks Result in More Than $1 Billion in Losses
A recent report from Immunefi states that hacks targeting decentralized finance (DeFi) platforms have resulted in losses that total more than a billion dollars.Read More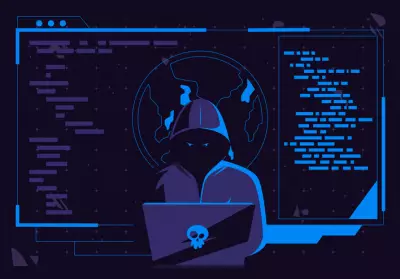 Globant Systems Breached
A representative from Globant has admitted an unauthorized party has accessed the company's internal data system. All in all, about70 gigabytes of the company's datahas been leaked onto the internet.Read More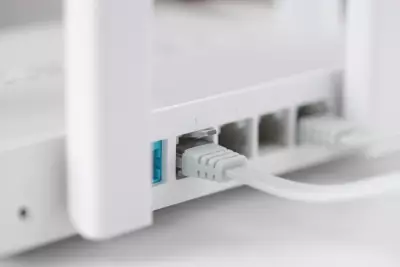 Viasat Modems Might Have Been Wiped by Malware
A new form of malware dubbed "AcidRain" might be responsible for thewiping of Viasat modems. Though the company has not confirmed that the AcidRain malware is the underlying cause of the compromised modems, its representatives have indicated that the malware is likely responsible for the breach.Read More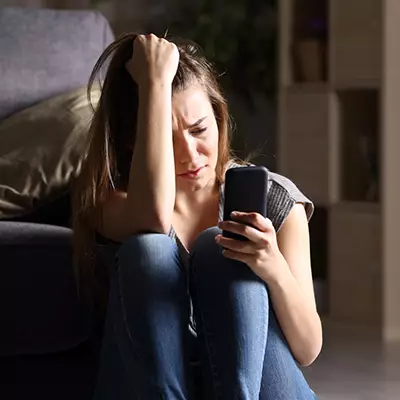 What is Cyberbullying and How to Stop it
The internet is an excellent medium for users to connect with people. It promotes global communication. However, it also harbors the risk of cyberbullying.Read More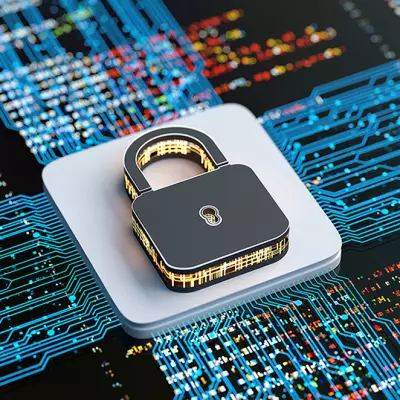 What is Data Encryption, and How Does It Protect You?
Data encryption is a term widely used in the cybersecurity community. However, most people who use encryption on a day-to-day basis don't really understand what it means.Read More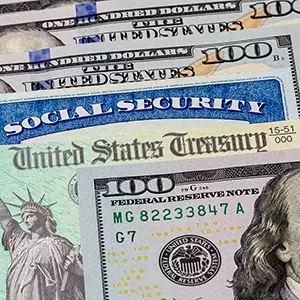 7 Ways to Fight Welfare Fraud
Of the 329 million population in the United States, some 66 million receive some form of welfare. An enormous amount of record-keeping is required to prevent fraud and misuse of funds.Read More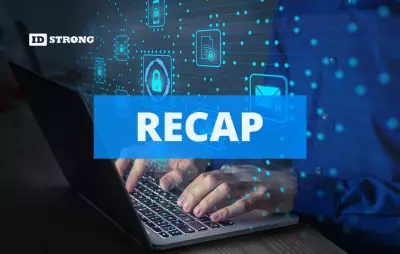 Weekly Cybersecurity Recap April 1
The pace of digital attacks has picked up as Russia's war against Ukraine continues. Though Russia has not come close to crippling the digital infrastructure of the free world, cybersecurity industry veterans are on edge as the war enters its second month.Read More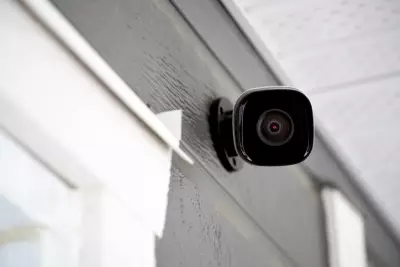 Wyze Cams Laden with Bugs That Allow Hacker Takeovers
Attention all Wyze camera owners: your camera has bugs that have the potential to allow criminals totake overthe device. If a criminal obtains control over your Wyze camera, they will have access to the entirety of your video feeds.Read More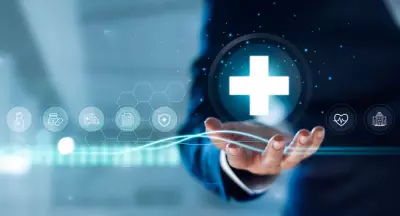 Hive Ransomware Takes Down IT Systems of Partnership Health Plan of California
Partnership Health Plan of California's IT systems have been down for an extended period of time due to a Hive ransomware attack.Read More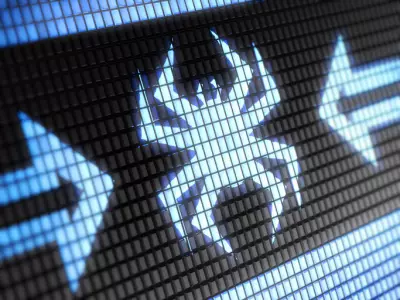 Bug Identified in Sophos Permits RCE on Firewalls
A critical digital security bug within Sophos is allowing RCE to infiltrate firewalls. RCE is an acronym that stands for remote code execution.Read More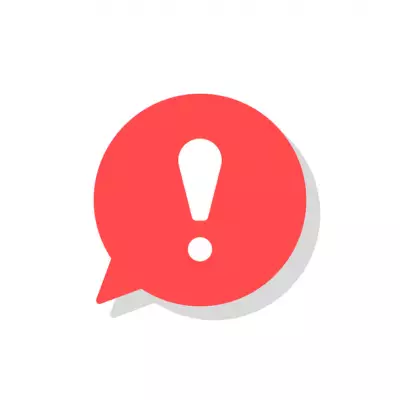 Attention Chrome Users: Google Issues Warning
If you use Google Chrome to surf the internet, you should be aware the tech giant has issued a warning. Google's public relations specialists are adamant that Chrome users need to upgrade the browser due to a zero-day hack.Read More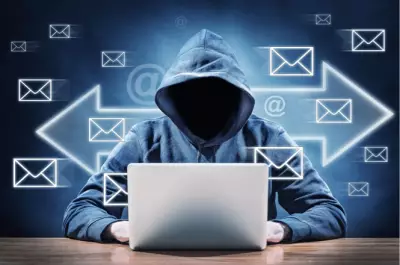 Hackers Exploit Emails on Exchange Servers Without Proper Patching
Hackers are spreading malware through the hijacking of email chains on exchange servers lacking the necessary patching. This emerging email phishing effort uses conversation tactics to take control, transmitting IcedID malware that steals information.Read More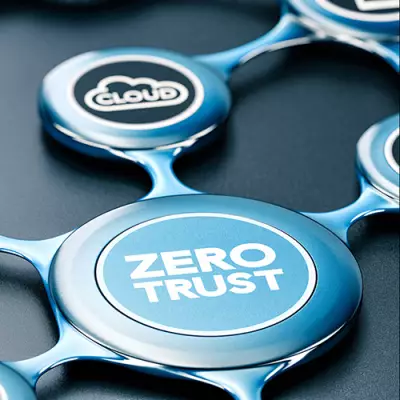 What is Zero Trust Security Model?
Many businesses are shifting their cybersecurity defenses towards a new zero trust security model. The reason is that cyberattacks have ramped up considerably in the past two years, and no company is safe from these threats.Read More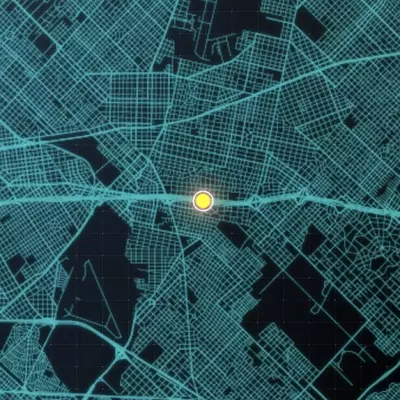 What Is GPS Spoofing & How To Ensure GPS Security?
With technological advancements, GPS devices have become more affordable, and our lives have become increasingly dependent on precise positioning and timing.Read More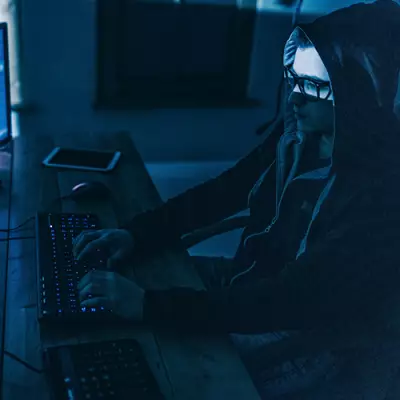 How to Avoid Tech Support Scams
It happens suddenly, causing alarm for computer users: the screen freezes, the cursor arrow zigzags wildly, then a notice appears that says the machine has a dangerous virus and the user needs to call tech support to authorize immediate help.Read More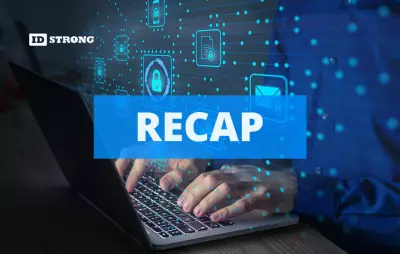 Weekly Cybersecurity Recap March 25
Dozens of cyber-attacks occur every single day. Though most of these attempts to breach systems and steal data are thwarted, some succeed in compromising targeted computers.Read More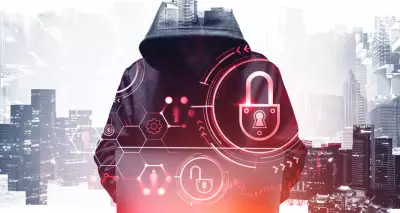 AvosLocker Ransomware Strikes Critical Infrastructure
The ransomware attacks launched by AvosLocker are taking a toll on the United States' critically important infrastructure. The attacks are serious enough to warrant attention from the FBI.Read More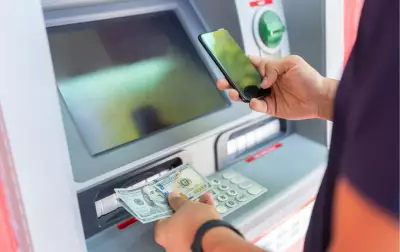 Hackers use Rootkit to Zero in on Bank Networks for ATM Money Theft
Digital criminals are tapping into a novel rootkit to steal funds from bank ATM machines. The threat actor's rootkit zeroes in on Oracle Solaris systems.Read More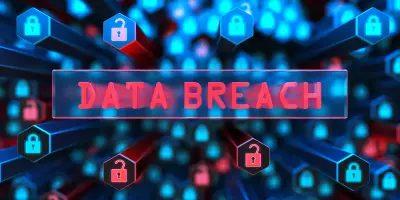 Okta Reviewing Potential Digital Breach
Okta representatives have admitted they are investigating a possible cyber-attack. The software specialist made the admission early Tuesday morning.Read More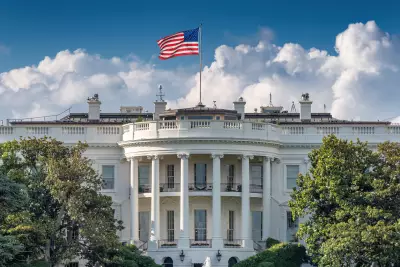 President Biden Urges Private Sector to Bolster Digital Defenses
President Biden issued a memo to corporate heads across the land yesterday, insisting they must take actionnowto prevent a potentially crippling digital attack.Read More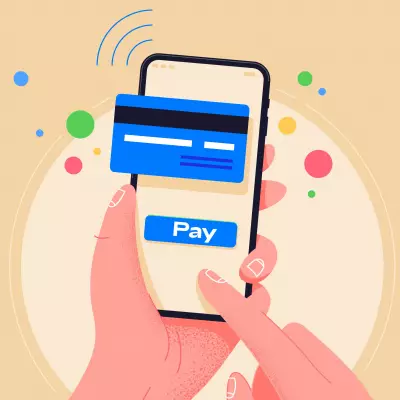 The Benefits and Risks of a Digital Wallet
Our modern digital world offers many technological conveniences, and one of them is a digital wallet. By now, you have probably heard of it and are most likely using it every day.Read More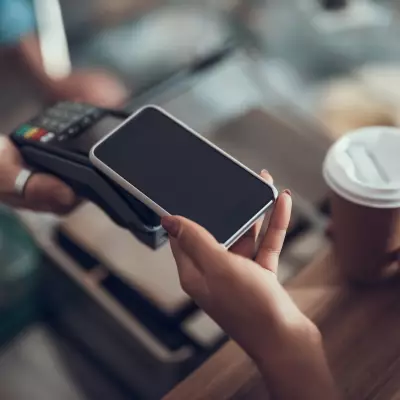 How to Detect the Apple Pay Scam
Apple Pay is an app that allows you to pay for goods and services by using an iPhone, watch, or similar device. With Apple Pay, credit and debit card information is loaded onto your phone (or iPad or Apple Watch) and then tokenized, so your actual card data is not stored on your device.Read More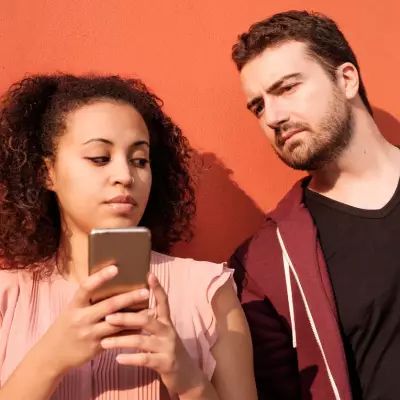 What is Shoulder Surfing, And How Can It Cause Identity Theft?
The FTC received4. 8 million identity theft reportsin 2020 alone, an increase of 45% from the previous year. There are various ways cybercriminals can steal your identity, whether that be through malicious software, false websites, or other online scams.Read More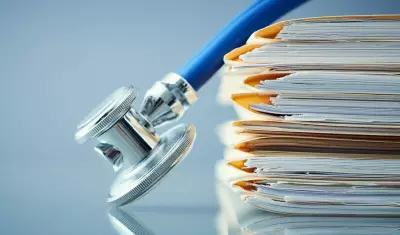 Most Medical Collection Debt Will be Erased from Credit Reports
If you have been waiting for your credit score to increase, don't lose hope. The major credit bureaus of TransUnion, Experian, and Equifax recently announced nearly three-quarters of all medical debt will be removed from consumer credit reports as early as July of this year.Read More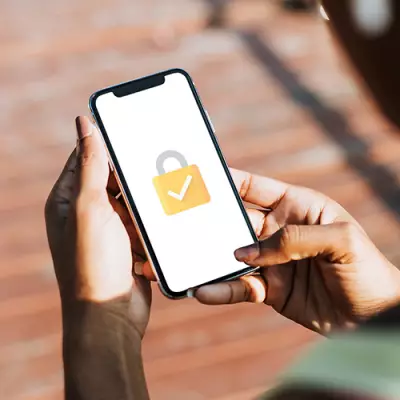 What is Google Smart Lock, and How Does it Work?
People use cell phones and tablets daily, accessing them throughout the day. Because cell phones, tablets, and laptops used by individuals and organizations hold secure information, they are password-protected.Read More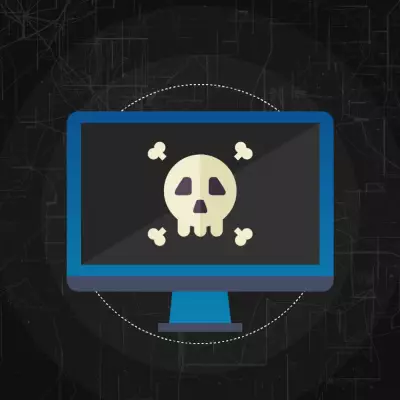 All You Need to Know About Emotet Malware
The world of cybercrime is constantly evolving. To keep your personal and professional networks and devices safe, you must know different cyber threats, how to spot them, and how to protect yourself.Read More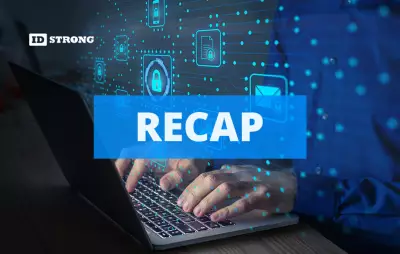 Weekly Cybersecurity Recap March 18
Cyber-attacks might not seem as threatening as a conventional in-person attack at your business or other building, yet a digital infiltration has the potential to cause evenmoredamage than a traditional break-in.Read More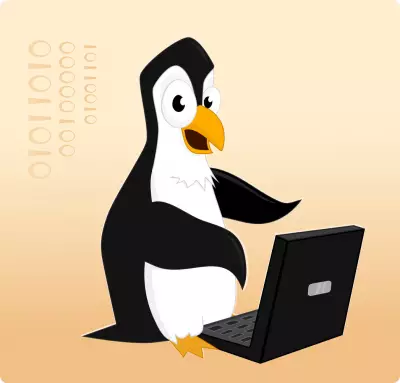 Netfilter Firewall Module Linux Bug Permits Access to Gain Root
Digital criminals are taking advantage of a Linux bug within a netfilter firewall module to gain root access. The digital security vulnerability within the Linux kernel can be compromised through a local adversary looking to secure elevated privileges on susceptible systems.Read More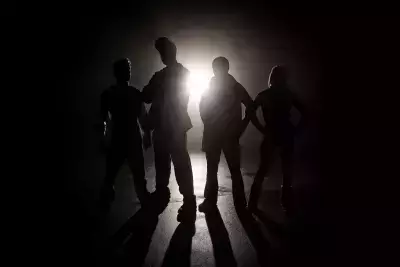 Russian Hackers are Reusing Ransomware Hacking Tools Created by APT Groups
A ransomware hacking collective that speaks Russian is zeroing in on gaming and gambling businesses with repurposed ransomware tools initially developed by APT groups.Read More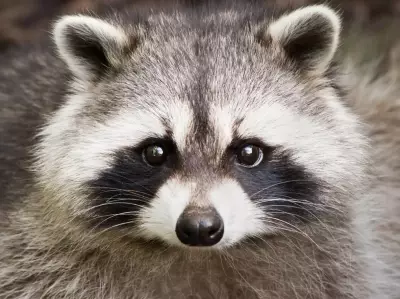 A Raccoon Stealer Weasels its Way Inside Telegram
A trash panda that steals user credentials has made its way into the Telegram chat app. The Raccoon Stealer stores and updates addresses, creating a new avenue for digital criminals to transmit malware.Read More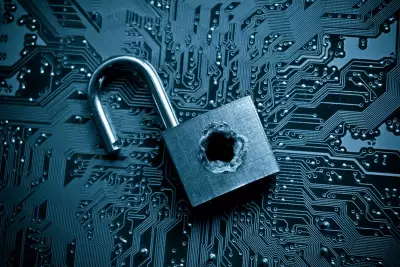 Software Package Managers Laden with Security Weaknesses
Digital security specialists have discovered several security flaws within software package managers that have the potential to be abused for the purpose of running code that opens the door to highly sensitive information.Read More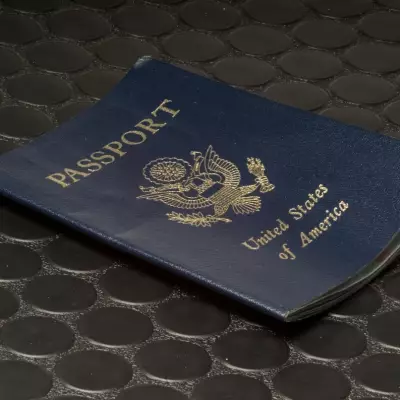 6 Steps to Take if You Lose Your Passport
Navigating your way through a lost or stolen passport can be pretty frustrating. If you've ever misplaced a valuable item like a set of house keys or a cellphone, you'll know that feeling of panic that sets in when you realize it may be gone forever.Read MoreShow More
Featured Articles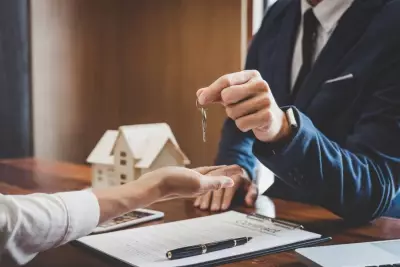 How to Buy a House with Bad Credit
Buying your own home is the American Dream, but it might seem out of reach to those with bad credit. However, the good news is, if your credit is less than perfect, you do still have options and in most cases, can still buy a home.Read More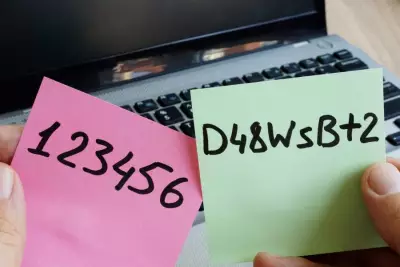 How Secure Is Your Password? Tips to Improve Your Password Security
Any good IT article on computers and network security will address the importance of strong, secure passwords. However, the challenge of good passwords is that most people have a hard time remembering them, so they use simple or obvious ones that pose a security risk.Read More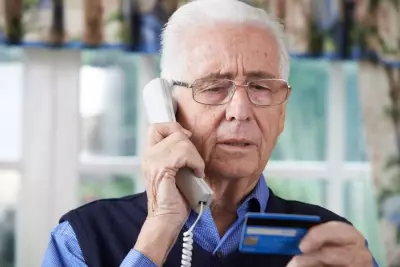 Top 10 Senior Scams and How to Prevent Them
Senior scams are becoming a major epidemic for two reasons. First, seniors often have a lot of money in the bank from a life of working hard and saving.Read More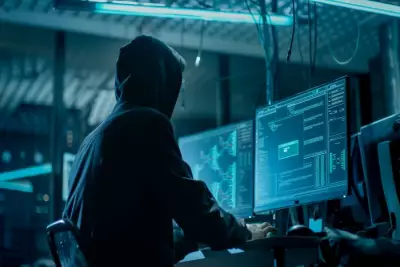 What is the Dark Web: Things You Need To Know Before Accessing The Dark Web
The dark web, also known as "darknet" is a portion of the internet that lies outside the boundaries of traditional search engines.Read More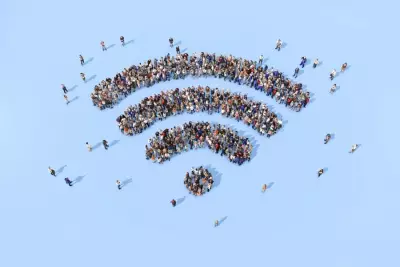 Secure Wi-Fi and Wireless Technology Security Tips
Your Wi-Fi network is another handy access point that hackers use to infiltrate your computers, steal your identity, and grab your personal details.Read More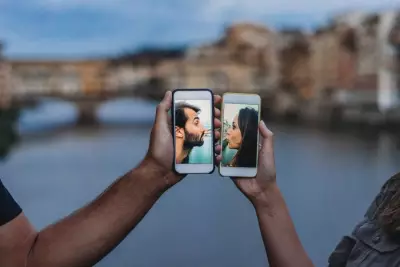 Adult Friend Finder Hacked, 412 Million Accounts Exposed
Six databases that were owned by Friend Finder Networks, Inc. suffered a massive data breach in 2016, which cost 412 million users their accounts.Read More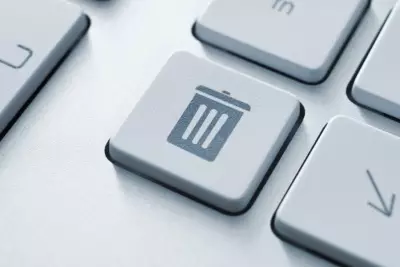 How to Erase Yourself from the Internet
In this highly digital age, it is near impossible to erase all information online about yourself, but you can do a lot to remove online information and minimize your risk of identity theft or worse.Read More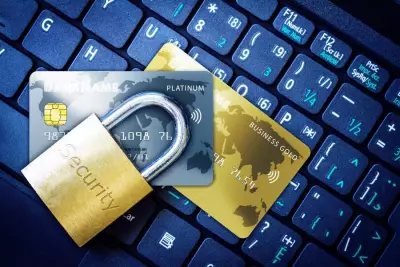 Credit Freeze vs. Lock: Whats the Difference?
The main difference between a credit freeze and credit lock is that while freezing your credit you restrict access to your credit report.Read MoreShow More
Free Identity Threat Scan
Scan by:
Name
Phone
Email
Username Please enter first namePlease enter last namePlease select stateScan Now   Please enter phone numberScan Now   Please enter email addressScan Now   Please enter usernameScan Now
Scan Your Information for Breaches, Leaks & Exposures!
Video liên quan