What happened to the band why dont we?
EntertainmentHere's Everything You Need To Know About Why Don't We, Your Next Boy Band Obsessionby Amy RobertsDec. 22, 2017WhyDon'tWe on YouTubeIf you've spent any time online, rec
Entertainment
Here's Everything You Need To Know About Why Don't We, Your Next Boy Band Obsessionby Amy RobertsDec. 22, 2017
WhyDon'tWe on YouTube
If you've spent any time online, recently, then you may well be wondering, who is the band Why Don't We? Especially since they appeared on The Today Show on Friday morning. The oddly named and enigmatic boy band have been getting a lot of attention recently, and for good reason because we're all long overdue for the arrival of the next, great American boy band. From the looks and sounds of things, Why Don't We aims to be just be it.
The five piece band started in the Summer of 2016 and released their first single, "Taking You," in the October of that year. Since then Why Don't We have released four EP's: Only The Beginning, Something Different, Why Don't We Just, and their recent holiday release, A Why Don't We Christmas. If you spend any time procrastinating on YouTube, then you're likely already familiar with the band due to their collaborations with Logan Paul, the popular YouTube vlogger with over 14 million subscribers. They even featured on Paul's single, "Help Me Help You." The video for the song is especially notable because it features an appearance from Pretty Little Liars' Shay Mitchell.
And, as you might have noticed from their appearance in any of Paul's videos, besides their obvious combined talents, the band is also very notable for how young they are. Youngest member, Zach Herron, is only 16, while Corbyn Besson, Jack Avery, and Daniel Seavey are all 18, while the oldest member, Jonah Marais, is 19. Their youthful buoyancy is something that comes through in their music, which is just as upbeat, boisterous, and vivacious as you'd imagine from a group of teenage boys. Currently, they have 2.1 million followers on Instagram, and 1.4 million YouTube subscribers. Basically, these boys are a big deal.
According to a Rolling Stone article about Why Don't We, all five members of the band had successful solo careers prior to forming. Seavey had placed in the top seven in Season 14 of American Idol, while the other four gained notoriety for their solo performances on social media. Racking up some impressive respective fan bases for themselves as individuals, all five singers started attending meet-and-greets, wherein they'd visit major US cities to sing, dance, and meet fans personally. In the process, they befriended each other.
Jon Lucero, the founder of meet-and-greet tour Brave Fest, saw a new kind of potential in them, and told the publication, "I thought about how there hasn't been a great American boy band since 'N Sync." After various discussions, Why Don't We was formed. "We were chilling and singing together and it made sense: Why don't we make this a thing," Marais explained in the article, conveniently revealing the inspiration behind their curious name, in the process.
Since then, the band has been incredibly prolific, including signing a recording deal with Atlanta in June. While they might have a lot of music already available for fans to listen to, their debut album is currently in development. Their biggest hit so far, "These Girls," which landed a number 4 chart position upon release, reveals the band's modern take on how a boy band should sound. Though the lyrics aren't breaking any new ground for boy bands, the music feels fresh for such a genre.
Meanwhile, "Invitation," is the sort of playful slow-dance ballad that feels more at home in the genre, albeit with a fun twist. The song hits the mark of boy band checklist essentials like liberal usages of "baby," and declarations of love (or at least of "like"), but it owns these tropes and embellishes the lyrics in rhapsodic interludes and quirky, melodic flourishes.
And last, but not least, there's this festive little number that gives *NSYNC's "Merry Christmas, Happy Holidays" a run for it's money in the festive, boy-band ballad stakes. One that will make you wonder, "why didn't Justin play cello on any *NSYNC songs?" Because that cello intro? An instant classic.
So, get yourself familiar with them now, because, in a few months, you might not be able to move without hearing or seeing something about Why Don't We everywhere you go. And you'll want to be way ahead of the trend on this one.More like this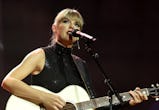 Taylor Swift Teased These New 'Midnights' Lyrics Months Ago In Her NYU SpeechBy Jake Viswanath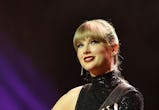 These Businesses' Tweets About Taylor Swift's 'Midnights' Are So ChaoticBy Stephanie Topacio Long
Taylor Swift Fans Think This 'Midnights' Bonus Track Is About John MayerBy Jake Viswanath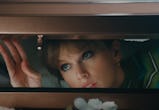 The Best Memes & Tweets About Taylor Swifts Anti-Hero Music VideoBy Jake ViswanathGet Even More From Bustle  Sign Up For The NewsletterFrom hair trends to relationship advice, our daily newsletter has everything you need to sound like a person whos on TikTok, even if you arent.Id also like to receive:Up NextSubmit
Video liên quan